Knowing how to use technology to our advantage has greatly simplified our lives, and doing so is a great way to boost productivity. about to Know Tech Life Hacks
Many people would undoubtedly consider you clever if you recognise the benefits of straightforward shortcuts that may significantly reduce the overall amount of time you spend on a work. And for good reason—using technology effectively may make your life lot simpler than it otherwise would be.
The top 10 tech life hacks that can simplify your life and help you do activities more quickly and effectively are covered in this article.
1. Make WiFi passwords for visitors.
It's time to do it smartly if you're tired of having to change your Wi-Fi password every time a visitor asks for it.
To access your Wi-Fi without entering your password, create a QR code using Qifi.org. You only need to input your network name and password.
Once you have the QR code, all you have to do is print it off and provide it to guests so they can scan it to connect to your WiFi.
2. Use Google Translate to proofread lengthy essays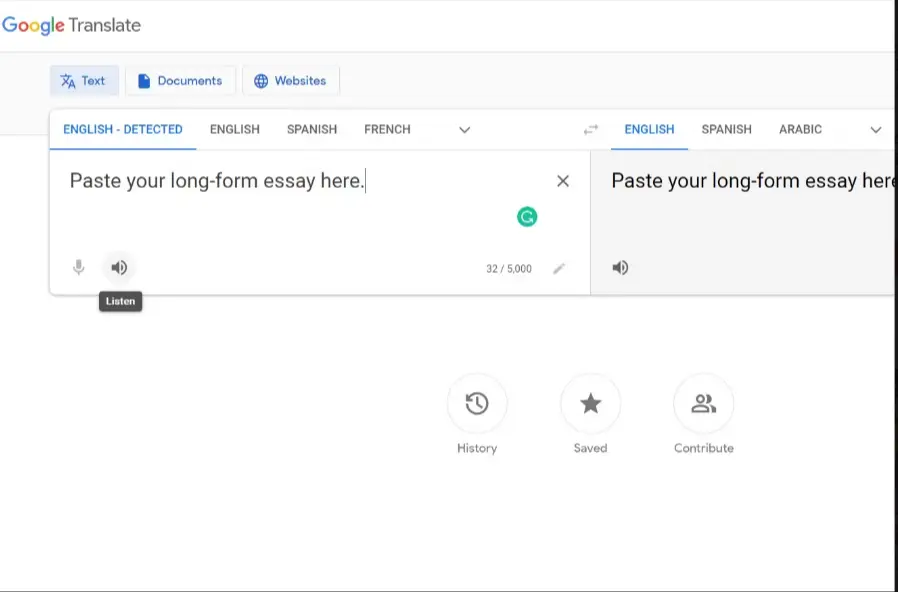 Google is your buddy if you're a student or content writer and are having trouble finding someone to proofread your work. Finding faults in your writing after a lengthy writing session might be challenging. Fortunately, you can avoid using your eyes by using your hearing.
Simply copy and paste your text into Google Translate, then select the Listen option. The full book will be read out to you.
3. Instead of purchasing eBooks, borrow them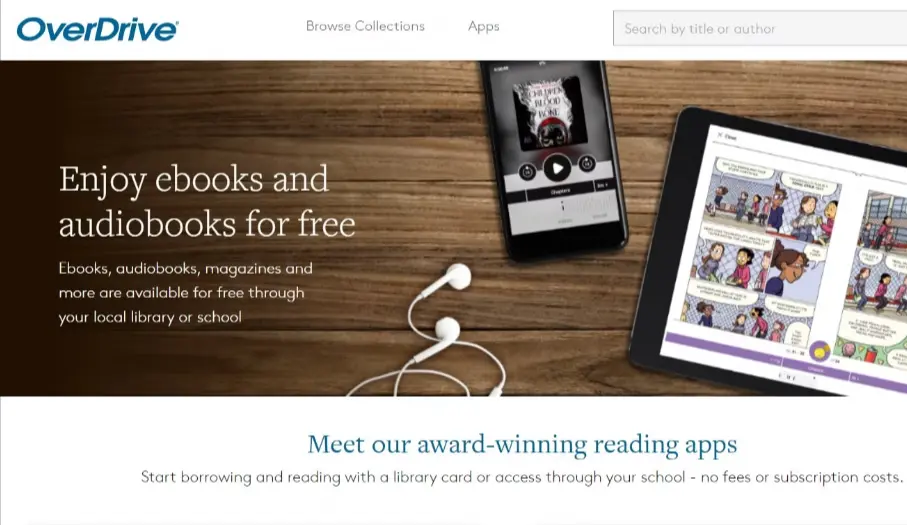 The greatest benefit of eBooks is that you can always remember to pack them. They are constantly accessible on your devices.
Instead of purchasing eBooks if storing a collection on your device is the last thing on your mind, think about renting them. By using the OverDrive platform, you may locate your nearby library and request the books you need.
In addition, they provide unique applications like Libby for everyone and Sora for students. You may download these applications to your mobile devices and start using them if you need to borrow a certain book for a project or simply a quick read.
The fact that it's an online platform means that all of your books are immediately returned on the due date. You won't ever have to be concerned about a late charge this way. If you aren't quite completed, you may always renew it.
4. Speak instead of write to save time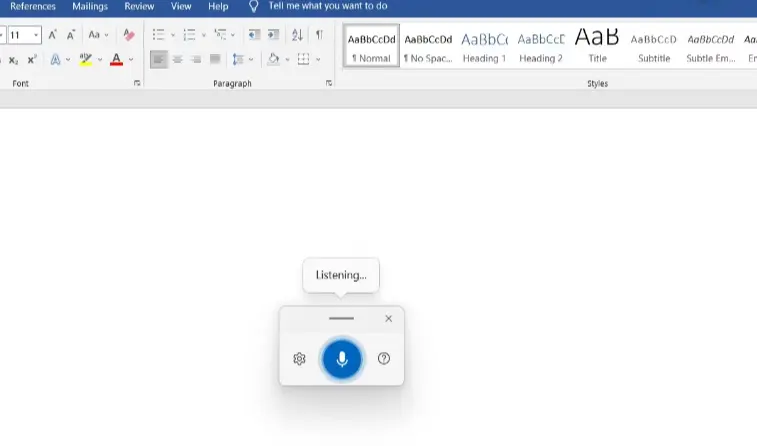 Use the voice typing tool if you're pressed for time or find it difficult to type due to an injury. Both Google Docs and Microsoft Word support it.
Simply choose the dictation option from the Home menu in Word or press Windows key + H to get the dictation toolbar.
From there, you may start dictating the text by clicking on the microphone. Any punctuation should be said aloud.
With Google Docs, the same holds true. Choose the voice typing option from the Tools menu.Once you've completed that, simply click the microphone to start using it.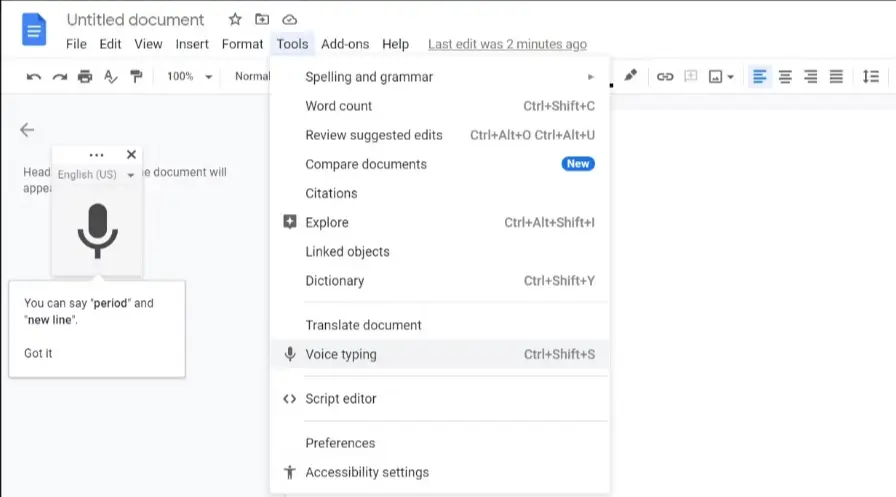 5. Make New Tools Out of Your Old Mobile Device
If you no longer use your old phone, you might want to reconsider tossing it away or selling it for a low price. You can really use it to make a few things, believe it or not. For instance:
Download the Universal TV controller Control app to turn your old phone into a TV controller.
Set it as your alarm and keep your main phone out of reach in the morning. You'll be able to get up on time and stop checking your phone when you first wake up.
Install the Alfred CCTV Camera for Home app to turn it into a home security camera. However, be sure to position the phone in a location where you can keep it always plugged in.
Make it a dashcam. Simply download the Droid Dashcam software, activate it, purchase a mount, secure your phone using the mount to the dashboard, plug in a power source, and you're ready to go.
6. Adapt Your Google Search
Use a minus sign to exclude some of your search engine results while conducting research. It will appear just before the term you wish to remove from the search results.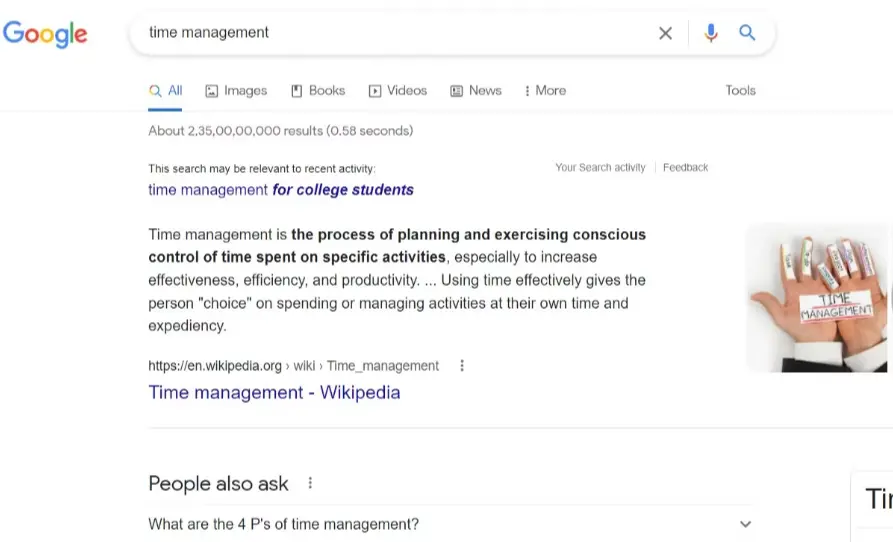 However, you get entirely different outcomes when you search for Time Management-Wikipedia.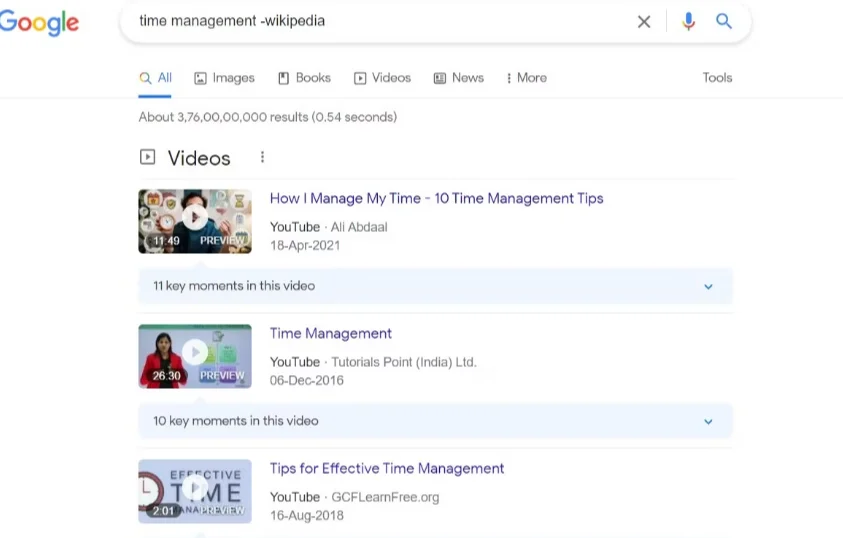 7. Humming to Find a Song
Have you ever found yourself in a bizarre position where a song keeps playing in your brain but you just can't remember what it is? Well, the annoyance is finally over today. On the Midomi platform, you may hum a song to learn the name of the song.
Simply go to the website, click the song identification button, and start humming. When finished, press the same button to go from listening to searching. You'll see all of the matches it discovers right away.
8. Use These Six Time-Saving Keyboard Shortcuts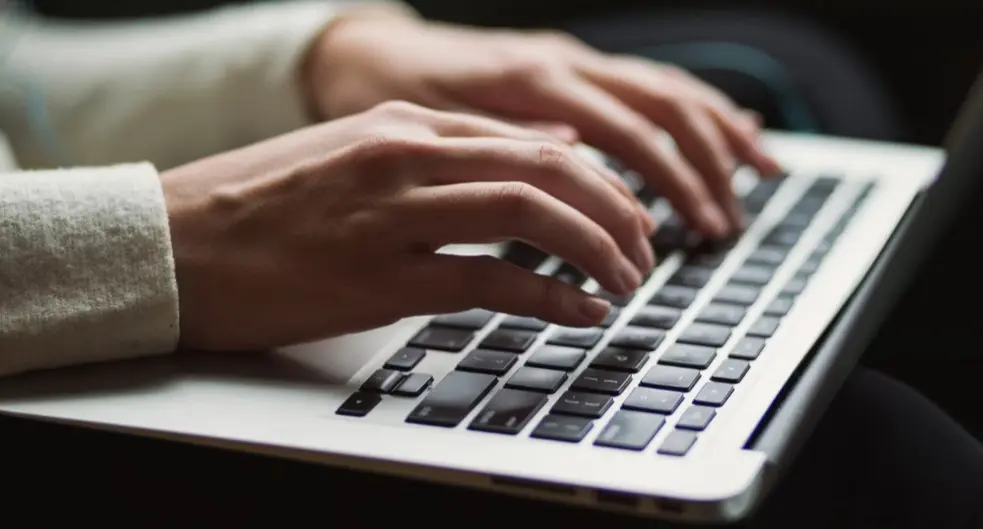 Want to cut back on time? For your PC, learn these keyboard shortcuts.
Regardless of how many windows and tabs are active on your desktop, pressing Win + D makes it possible to quickly hide or reveal the desktop.
You may scroll down the page by pressing the spacebar.
You may scroll up the page by using Shift and the Spacebar.
If you have numerous windows open, you may choose two of them and work on them side by side with the shortcut Win + Left/Right Arrow.
You may easily move between numerous windows by using Alt + Tab.
If you're working on something private and someone stops by, simply press Win + L. It immediately locks your PC.
9. Before starting a new book, estimate how long it will take you to read it.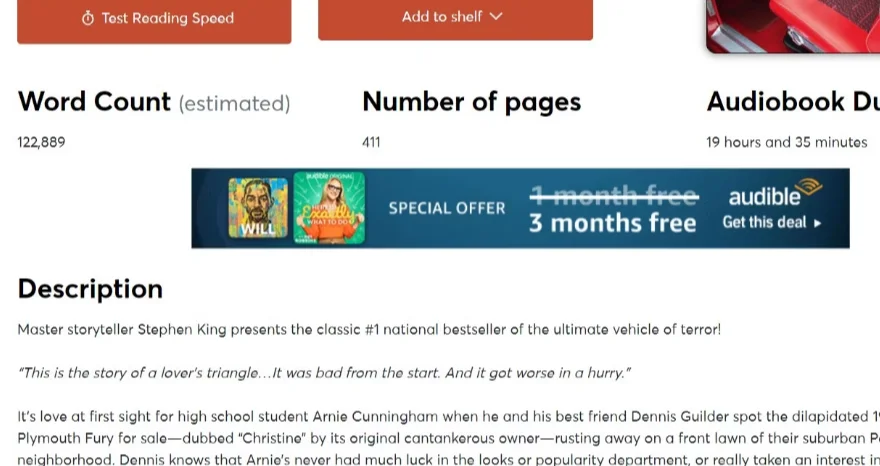 You'll like this hack if you enjoy reading. You may calculate how long it will take you to read a book from beginning to end using the How Long to Read platform.
Simply enter the title of your book in the search bar to begin, and all of the books that have that name will be shown. Choose the one you want to read. After that, read the paragraph it provides. Don't forget to start and stop your reading by using the timer button.
Once you're done, it will calculate your reading rate and let you know how long it will take you to finish the specific book you choose.
10. Make Your Timer Open in a New Tab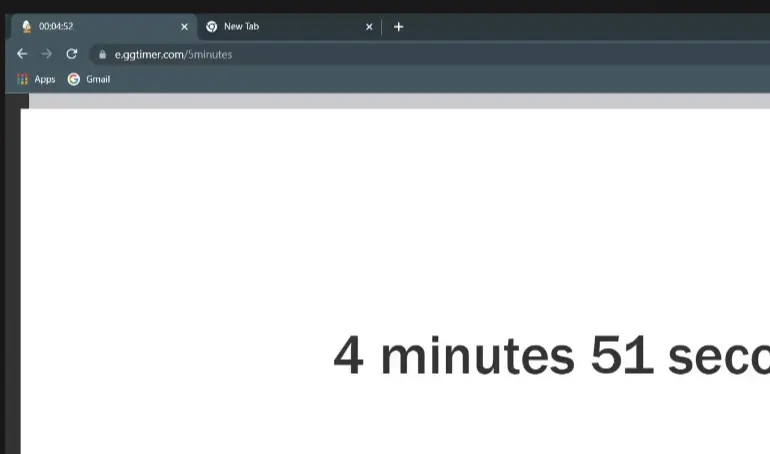 You may have observed that if you use a timer, you must frequently go between the windows to check how much time is left. What if, though, the countdown was visible directly in front of you?
The timer countdown is displayed on the tab by the e.gg.timer app. So that you can see how much time is left even if you are on a different website.
Tech Life-Hacks Can Simplify Your Existence
There are countless ways you may utilise technology to improve your life. But to start, you may utilise the ones we covered today.
Your job will undoubtedly speed up in certain areas, while other tasks will undoubtedly become simpler for you. Give yourself some time to adjust to these life hacks, and you'll quickly simplify things.
See More: click Here