Although USB-C ports are excellent, there are some drawbacks.
The newest USB connection, USB Type-C, is the first to have a symmetrical design that enables it to be connected into devices in either orientation. It is the latest in a long series of USB connectors. Overall, it differs from its predecessors in a number of ways and might very well end up being the universal connection we've all been waiting for.
USB-C is not without flaws, though.
1. USB-C Hasn't Become as Popular as Other USB Types Yet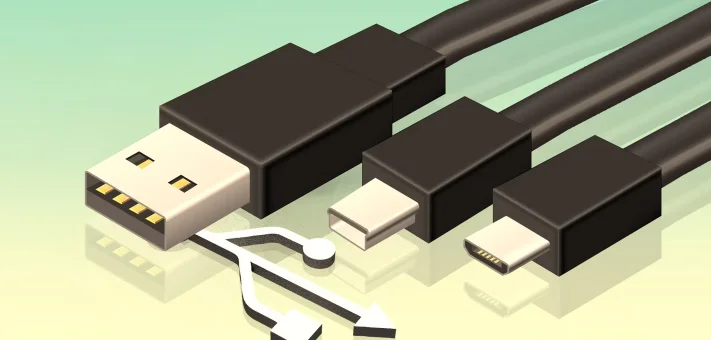 Despite being around since 2014, USB-C hasn't been fully embraced by users and companies. One would anticipate that it would have supplanted previous USB ports by now given the significant benefits it delivers over prior USB versions. But at the moment, that is not the case.
There are a number of causes for this lower adoption rate than anticipated, including the rising cost of USB-C devices, their unattractiveness to customers who don't need their additional functionalities, and the ambiguity around these kinds of ports, which we shall cover later. The fact that people (and organizations) deliberately oppose change and want to continue with what has worked in the past is, by far, the main cause.
For a long time, Apple notably refused to include a USB-C charging connector to its iPhone models, and several midrange phones still use Micro-USB ports. Additionally, despite the fact that USB-C ports are now simpler to locate, the technology still appears to have a way to go before it is both affordable and transparent in terms of its functionality.
2. A lack of uniformity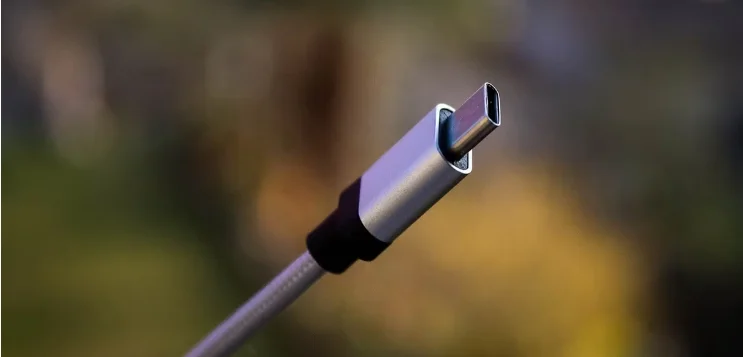 It is difficult to know what you are getting without carefully reading the spec sheet because USB-C only specifies the kind of connector and not the actual protocol (for example, USB-C and USB4, where USB-C is the connector and USB4 is the protocol). While some connections are solely capable of charging electronics, others can also carry data.
It's a little perplexing since there isn't a set standard for what USB-C can do, and it's even more so because USB-C can do so much. This offers power supply of up to 240W, data transmission speeds of up to 80Gbps, and a number of other modes. To find out more about what the interface has to offer, see our list of USB-C's special characteristics.
Before making a purchase, it's crucial to thoroughly review the specs to make sure that a USB-C cable will work with all of your device's capabilities.
3. Choosing the incorrect USB-C charger might harm your device
This isn't a problem with the USB-C standard per se; rather, it's a problem that arises when manufacturers take shortcuts or are negligent in order to increase profits.
It is simple to uncover accounts of consumers who plugged in a USB-C cable and then discovered their gadgets were broken or fried. Benson Leung, a Google engineer, is one instance when a USB-C connector from Amazon caused his Chromebook Pixel to cease functioning.
USB-A-to-USB-C cables, or cables with a USB-A connection (the older, bigger connector most PCs used before USB-C came along) and a USB-C connector on opposite ends, are notably affected by this problem.
A 56k ohm resistor included into USB-A to C cables is intended to control how much power they may consume. The cable will draw too much power from the device it is hooked into without this resistor, which might harm internal components.
Similar to this, certain USB-C devices will only charge using USB C-to-A connections and will not receive power through C-to-C cables. This issue frequently arises with low-end USB-C goods and is brought on by manufacturers that implement the USB-C spec incorrectly by omitting certain resistors required for C-to-C charging. Due to the absence of the CC1 and CC2 5.1k ohm resistors, the USB-C cable in this situation is unable to determine if it is intended to power the device.
It is important to note that USB-C is safe by design, therefore any issues that arise during use are probably the fault of the manufacturer. Therefore, it is essential to only purchase your cables, whether they are USB-C or not, from reliable suppliers. Similar to that, A helpful resource for identifying USB-C compatible cables is USB-C compatible.
4. They Are Frequently Costlier Than Their Older Alternatives
As was already said, USB-C connections and gadgets tend to be more expensive than their predecessors. A fully functional USB-C cable may cost up to three times as much as a USB-A cord. For instance, the price difference between this fully functional USB-C to USB-C cable from HUION and this Amazon Basics Micro USB to USB-A 3.0 Charger Cable is only approximately $30.
Additionally, USB-C costs more than the standards it aims to replace, such DisplayPort and HDMI. A USB-C display will likely cost more than an equivalent HDMI monitor. The Dell USB-C UltraHD 27-inch monitor is an excellent example, costing $382, which is around $100 more than a DisplayPort/HDMI display with comparable characteristics, like this 4K Specter 27-inch monitor.
This is due to two factors. Although still relatively new, USB-C is gaining popularity. Additionally, USB-C is more expensive to adopt than its predecessors due to the technological advancements it brings; merely a USB-C port is more expensive than a USB-A or MicroUSB connector.
5. They May Be Challenging to Clean
Cleaning USB-C connections is more challenging than cleaning earlier USB generations. It can be challenging to remove dirt and debris from a USB-C port securely without breaking the connector's pins because of their smaller size and more complicated form.
For your USB-C ports to be cleaned, adhere to the methods outlined below.
To remove any dust or debris, blast it out using compressed air.
Use a toothpick or cotton swab soaked in isopropyl alcohol to gently clear out any remaining material from the port. Take great care not to harm the contacts or pins.
Once the port has been thoroughly cleaned, you may tape it shut to stop more dust and debris from entering. You may get a case that covers the port if it is on your phone.
Read our six suggestions for fast drying off a damp USB-C port if you are instead dealing with one.
The USB-C Advantages Outweigh the Drawbacks
Like any other technology, USB-C has drawbacks of its own. Some of these problems result from the interface's relative youth, while others are trade-offs that had to be made in order to create the interface. Nevertheless, the advantages USB-C provides outweigh these drawbacks, demonstrating that this is one connector that isn't likely to go anytime soon.
See more: click here