Learn about the security of online transactions, from recognising dangers to implementing best practises for peace of mind.
The ease of internet transactions has permeated our daily lives in the current digital era. The internet has completely changed how we transact, from ordering groceries to buying the newest products to managing our accounts. But as the number of online transactions increases, so does the significance of making sure they're safe.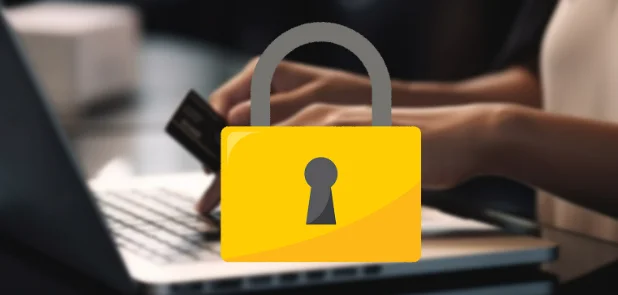 Consumers must learn and use safe online transaction practises due to the increase in cyber risks and data breaches. This not only protects their financial and personal data but also promotes trust in the online market.
This blog article seeks to arm you with the information and resources you need to successfully and safely navigate the world of digital transactions. We'll go into the nuances of online transactions, talk about potential hazards, and offer helpful advice to improve transaction security.
Various Online Transaction Types
There are many different types of online transactions, each with its own characteristics:
Online purchases and sales are referred to as e-commerce transactions. For instance, when you use an app to buy meals from a restaurant, order a book from Amazon, or join a service like Netflix. You will need a method of online payment, To accomplish this, you can use a credit or debit card, PayPal, or other online wallets.
Transferring money between separate bank accounts with online banking. For instance, when you send money to a buddy, pay your bills online, or receive your paycheck via direct deposit. You must utilise the safe online banking system your bank offers to accomplish this.
Mobile wallet transactions allow you to store your card information safely on your phone and make payments straight from it using services like Apple Pay, Google Wallet, or Samsung Pay. This may be used for both offline and online purchases at merchants who allow contactless payments.
Transactions using cryptocurrencies: These include the usage of virtual currencies like Bitcoin or Ethereum. These currencies make use of a mechanism that tracks transactions across several computers called blockchain technology.
Safeguarding online transactions
Several methods and technologies are utilised to ensure the security of these transactions. One is a technology called safe Sockets Layer (SSL), which is used to keep communication across a computer network safe, and Transport Layer Security (TLS).
The information you communicate between you and a website that uses SSL or TLS begins with https:// in the web address, indicating that the information is kept secure.
All incoming and outgoing network traffic is examined by the firewall in addition to other tools in line with specified security standards. It serves as a line between networks that can be trusted from those that cannot.
Why Is Transaction Security Online Important?
Maintaining the security of these transactions is more crucial than ever as we conduct more of our banking and shopping online. This is why:
1. Safeguarding Your Financial and Personal Information
You share sensitive information, such as your credit card or bank account numbers, every time you make an online purchase or conduct financial transactions. In order to prevent sensitive information from being stolen, it is crucial that these transactions remain secure.
For instance, when you make a purchase from a secure online retailer, your payment information is encrypted into a code that prevents theft by unauthorised parties.
2. preventing identity theft
Online identity theft is a serious issue. Cybercriminals have the ability to take your personal information through risky transactions and pose as you. They have the ability to obtain medical care, create credit cards in your name, and deplete your financial accounts. By placing barriers between your information and the fraudsters, safe transactions prevent this.
3. Increasing customer trust
Companies have a responsibility to safeguard client information. If they fail, they risk losing the trust of their clients, which might be quite detrimental.
For instance, in 2013, 40 million customers' credit and debit card information was stolen as a result of a significant data breach at the store Target. Target lost $18.5 million as a result of this breach, which also seriously hurt their reputation.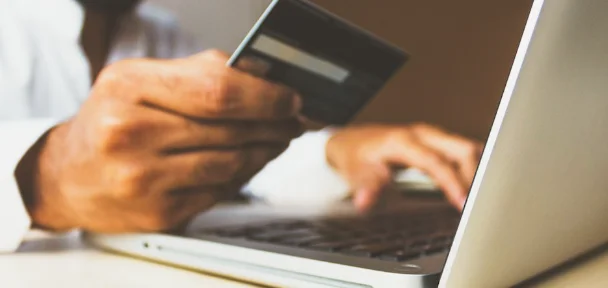 4. Compliance with Regulatory Requirements
Additionally, when it comes to safeguarding client data, businesses must abide with the law. They risk significant penalties and legal issues if they don't.
Companies that handle credit card information, for instance, are required to keep it secure. If they don't, they risk monthly fines ranging from $5,000 to $100,000.
Threats to Online Transactions Often
It's crucial to comprehend the frequent risks that exist in the digital world as we navigate the world of online transactions. Your personal and financial information may be at risk due to these risks, which might result in financial loss or identity theft.
Let's look at a few of the most prevalent threats:
1. Watch out for phishing scams
Phishing is a cunning technique where internet scammers pose as reputable companies to deceive you into disclosing personal information. It frequently occurs through emails requesting you to update your account or confirm your password that appear to be from your bank or a reputable retailer.
An email from your bank can appear to be from you, complete with official language and logos, but the link will really send you to a bogus website where your login information will be stolen.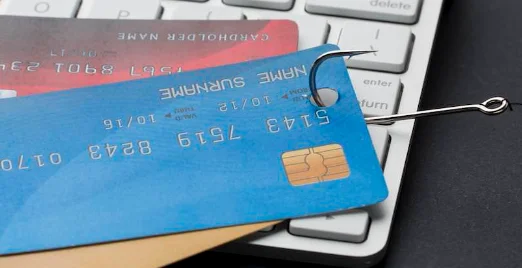 2. Malware: A Secret Danger
It, often known as malicious software, is any programme designed to harm or abuse a computer system or network. Malware may infiltrate your device via a malicious email attachment, a software download that has been tainted, or even a corrupted website. Once it is on your device, it has the ability to lock your files and demand a ransom, collect personal information by recording your keystrokes, and record passwords.
3, Identity Theft: An Important Issue
When online criminals obtain your personal data, such your Social Security number, bank account details, or credit card number, they can, and use it to conduct fraud or other crimes, this is known as identity theft. They could start new credit accounts, make purchases under your name, or even file tax returns.
4. Attacks by a Man-in-the-Middle (MitM): The Invisible Threat
A MitM attack involves the attacker surreptitiously intercepting and perhaps changing the conversation between two parties who believe they are speaking directly to one another.
An attacker may, for instance, intercept the data you send and receive, including login information and credit card numbers, if you are linked to an unprotected public Wi-Fi network.
5. Card Not Present Fraud: A Frequently Used Online Scam
When the cardholder does not physically provide the card to the seller during the transaction, fraud of this kind occurs. Scammers frequently use stolen card information to make unauthorised transactions when shopping online.
Use reliable security software, be aware of unusual contacts, keep your equipment up to date, and only transact on safe and reliable networks if you want to protect yourself from these attacks.
Standards of Conduct for Secure Online Transactions
Online transactions have their own set of hazards while being convenient. However, you may greatly improve the security of your online transactions by adhering to a few recommended practises. Here are some crucial tactics to take into account:
1. Use robust and distinctive passwords.
Your first line of defence against unauthorised access is your password. When typing the password, use a combination of letters, numbers, and special characters. Useless information like names or birthdays should be avoided. If you want to create and keep complicated passwords, think about using a password manager like 1Password. If a passkey is supported, you can also generate one as an alternative.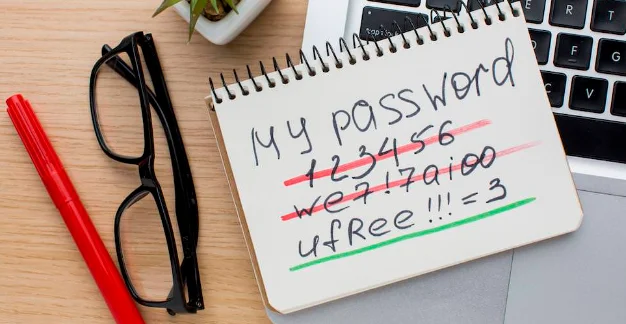 2. Frequently Update Devices and Software
Cybercriminals frequently take advantage of holes in out-of-date software. Make sure your web browsers, operating system, and security programme are all current. Make sure the auto-update feature is turned on in most systems.
3. Only do transactions on reliable and secure websites.
Before inputting any personal or financial information, always check for https:// in the website's URL. The letter "s" stands for secure, signifying that the website encrypts your data. A padlock emblem is frequently included in the address bar of reliable websites.
4. Watch Out for Dubious Links and Emails
Phishing scams sometimes take the shape of emails that look like they are coming from trustworthy businesses but are actually there to steal your personal information. Never open attachments or click links from unidentified sources. When typing the password, use a combination of letters, numbers, and special characters.
5. Make use of 2FA (2-factor authentication)
By requesting two different forms of identity before giving access, 2FA adds an extra layer of protection. This may be a mix of something you do, something you know, or something you have, like a phone or a fingerprint. There are alternatives for 2FA in many services, including Google and Apple.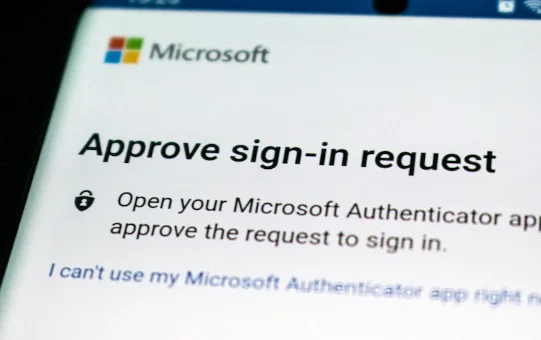 6. Observe Your Accounts Regularly
Keep an eye out for any unauthorised purchases on your bank and credit card statements. Report anything unusual you see right away to your bank.
7. Make use of a secure network
Avoid making purchases while logged in to public Wi-Fi networks since they are frequently unsafe and open to fraudsters. Consider utilising a Virtual Private Network (VPN) like SurfShark or NordVPN, which encrypts your data and offers safe internet access, if you must use a public network.
Bankss' and online platforms' roles
The security of online transactions is crucially dependent on banks and internet platforms. To safeguard user information and uphold the integrity of transactions, they make use of a variety of cutting-edge technology and strict standards.
1. The Magic of Encryption
Banks and online platforms utilise encryption, which is similar to a secret code, to protect your transactions. Your data is converted into a coded language that only a unique key can decipher. You may be familiar with Secure Sockets Layer (SSL) or Transport Layer Security (TLS), two popular encryption methods that safeguard your data as it is delivered.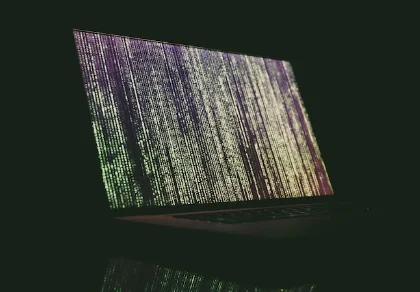 2. Verify again using Two-Factor Authentication (2FA)
To increase your security, many banks and internet services employ two-factor authentication (2FA). This implies that you must establish your identity in two separate ways before a transaction can be completed.
For instance, you could receive a special code on your phone after entering your password (something you know).
3. Utilising Fraud Detection Systems to Keep an Eye Out
Smart systems are used by banks and online retailers to identify anything odd that could indicate fraud. For instance, the system could flag a transaction as suspicious and request more checks or even ban it if it comes from a location you don't frequently use.
4. Secure Payment Gateways for Safe Passage
reputable payment processors, like PayPal or Stripe, are frequently used by online platforms for transactions. These gateways have robust security mechanisms in place to protect sensitive data, such as the details of your credit card.
5. Maintaining Up-to-Date Security Patches and Updates
To ensure that they are secured against the most recent cyber attacks, banks and online platforms routinely upgrade their systems and address any vulnerabilities. They frequently urge customers to update their software or applications so they can take advantage of these security upgrades.
6. Adhering to Privacy Policies and Regulations
One example of a privacy regulation is the General Data Protection Regulation (GDPR) in Europe and regulation that banks and internet platforms must abide with. These regulations guarantee the security of user data and include stiff penalties for violations.
What to Do If You're a Cyber Attack Victim
A cyber assault may be quite frightening. To limit the possible danger, it's crucial to remain calm and take quick action. Here is a simple checklist for things to do if you are the target of a cyberattack:
Step 1: Verify the security breach
Verifying that a security breach has indeed occurred is the first step. Unauthorised transactions on your bank statement, notifications from your bank or service provider, or unusual activity on your online accounts might all be indicators of a breach.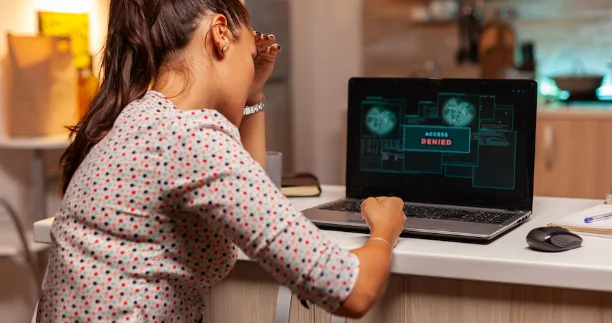 Step 2: Contact your service provider or bank
Contact your bank or the service provider where the incident occurred as soon as you've verified it. They can help to protect your account, stop any ongoing fraudulent activity, and perhaps even undo fraudulent transactions.
Step 3: Update Your Passwords
Change all affected accounts' passwords. Change all of your passwords if you use the same or a password that is similar on several accounts.
For each of your accounts, you might want to think about utilising a password manager to generate and store complicated, one-of-a-kind passwords.
Step 4: turn on two-factor authentication
Turn on two-factor authentication (2FA) for your accounts if you haven't already. With the addition of a second verification method to your password, such as a text message or biometric information, this adds an additional layer of protection.
Step 5. Keep an eye on your accounts
Keep an eye out for any odd behaviour on all of your accounts. Your email, social media, and any other internet accounts are included in this, in addition to your bank accounts.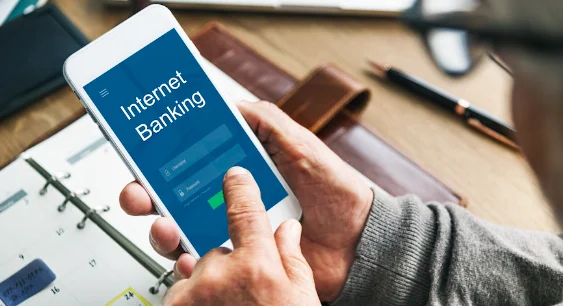 Step 6: Inform others about the cyberattack
Inform the proper internet platform and your local law enforcement agency about the cyberattack. You can report cybercrimes, for instance, to the Federal Trade Commission (FTC) or the Internet Crime Complaint Centre (IC3) in the United States.
Step 7: Look for expert assistance
You might wish to consult a cybersecurity expert if the incident is serious. They may assist in figuring out how the breach occurred, what data was compromised, and how to stop further assaults.
Step 8: Apply What You've Learned
Make use of this experience as a teaching tool. To protect yourself in the future, learn about prevalent cyber risks and the recommended practises for internet security.
Conclusion
In conclusion, the digital age provides us with unprecedented ease and transactional efficiency. This ease, though, shouldn't be at the expense of our safety. Secure online transactions are not only a luxury, but a necessity in our increasingly linked society, as we've examined in this thorough guide.
We've covered a wide range of issues aimed at empowering you, the consumer, from comprehending the nature of online transactions and the potential hazards they offer, to adopting best practises for security, and knowing what to do in the case of a cyber attack.
Keep in mind that being proactive rather than reactive is the key to secure online transactions. You may safeguard your financial and personal information while simultaneously taking advantage of the convenience of online transactions by using the techniques and resources covered in this book.
Let's make secure online transactions regular procedure rather than a last-minute consideration as we continue to embrace the digital age. Continue to confidently explore the digital world while being safe and secure.
See more: click here