Your Kindle should automatically update by default. But you can update it yourself if it doesn't happen. Relax; it's simpler than you might imagine.
The software in Kindle eReaders is often updated, leading to continuous improvement. These updates are crucial because they include new features, bug fixes, and performance and security improvements.
You may manually updating your Kindle if you want; by default, it should automatically look for and install updates practically as soon as they become available. Here's how to update your Kindle for optimum performance.
Do You Need to Update Your Kindle?
When connected to Wi-Fi, the Kindle is intended to automatically update its firmware. Every time your device is online, your Kindle books will actually be updated automatically. Your Kindle will periodically search Amazon's servers for software updates, download them, and install them.
You therefore seldom need to bother about upgrading your Kindle. However, occasionally your Kindle might not update itself. You must learn how to upgrade your Kindle yourself if you want to get more use out of it.
Kindle Update Instructions
The Device Settings are the simplest way to update your Kindle. Here is an example of how to accomplish it:
Internet-connect your Kindle.
On the Kindle Home Page, click the three dots in the top-right corner. After that, choose Settings from the drop-down box.
Tap Device Options in the Kindle's settings.
Update Your update may be found by tapping Advanced Options.
The most recent software update should now download and install on your Kindle.

How to Update Your Kindle Manually
If the "Update Your Kindle" option is greyed out or your Kindle model doesn't support the regular updating procedure, the instructions above could occasionally not work. You'll have to manually update your Kindle at that point. This is how:
Determine Your Kindle Model in Step 1:
To manually upgrade your Kindle, you must first identify the model of your device in order to obtain the appropriate software. Then click Device Option > Device Info under Settings. You can determine the model, generation, and current firmware version of your Kindle here.
Step 2: Download the most recent Kindle firmware.
Download the most recent Kindle firmware updating once you've determined the model of your device. The full list of the most recent Kindle firmware upgrades is available on Amazon's website.
On the list, choose your specific Kindle model, and then select Download Software Update. After the download is complete, a BIN File should appear in your Downloads folder.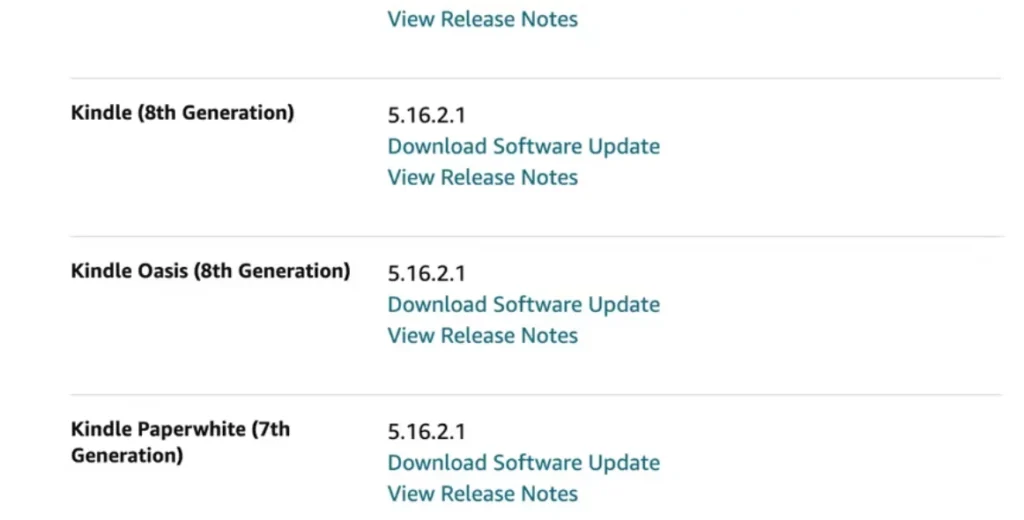 Utilize a USB connection to link your Kindle to your computer. It should be clear from your Kindle that it is in USB Drive Mode. Then go to your PC and find the Kindle drive.
The downloaded file should be uploaded to your Kindle. Make sure you don't move it to any drive folders. Then your Kindle may be safely removed from your PC.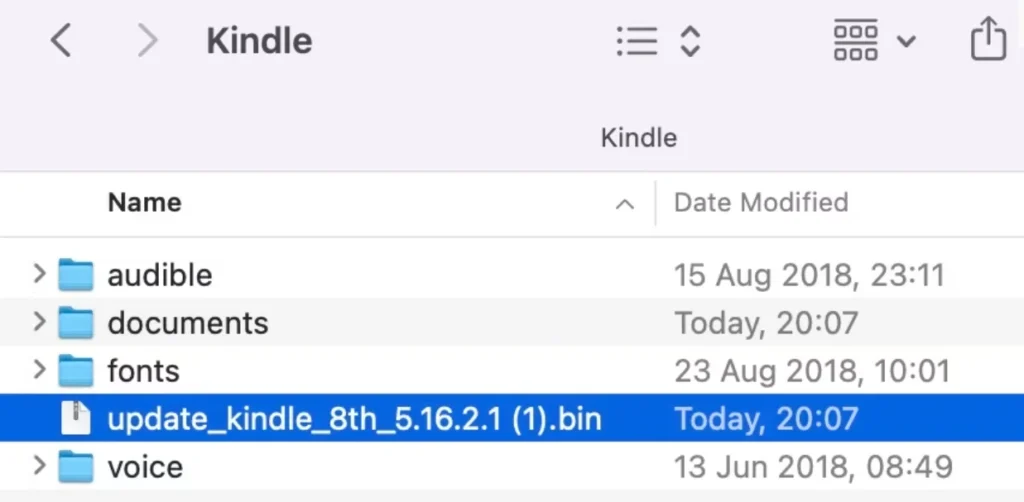 Install the software update in step 3.
Go to your Kindle Settings to install the update you just copied. Next, Choose updating Your Kindle by selecting the three dots in the top right corner of the screen.
What to Do If Your Kindle's Update Option Is Greyed Out
The option to upgrade your Kindle could occasionally be disabled when you try to do so. This could occur if your Kindle is not online or if the software on your Kindle is already current.
You'll need to manually upgrade your Kindle using the instructions above to fix this.
Keep up with Kindle Updates
Software updates are crucial because they maintain your Kindle's maximum performance, enhance your reading experience, and provide new features. As a result, make sure you updating your Kindle. Don't forget to keep your Kindle charged and online throughout the procedure.
see more: click here