A technological and policy proposal called Do Not Track (DNT) enables users to choose not to be tracked by websites they don't visit. Advertising networks and other third parties strive to gather every bit of information about you when you browse the internet, including your searches, visited sites, browser, platform, demographics, etc.
While web standards and user experience are being developed, internet advertisers get access to your personal information. DNT gives you control over how your data is gathered and used online.
Describe Do Not Track.
A proposed HTTP header called DNT would ask a website not to track you. Dan Kaminsky, Sid Stamm, and Christopher Soghoian first suggested DNT's back in 2009. Microsoft's Internet Explorer introduced it initially, then Mozilla Firefox, Apple's Safari, and Opera soon followed.
It is comparable to the Do Not Call register, which enables consumers to choose not to receive telemarketer calls. A DNT header is sent in the web request when DNT is enabled in your browser.
Three values are supported by the DNT header (DNT):
Tracking Prohibited (User denies being tracked): 1 (DNT: 1)
Tracking Allowed: 0 (DNT: 0) (User consents to being followed)
If the user has not specified a preference, the value will be null.
Websites are informed if you do not wish to be tracked when they parse this header.
Do Not Track is needed, right?
Various third parties, such as advertising businesses, Market analysts, affiliate marketers, affiliate marketers, internet marketers, etc., track your online behavior, which may include but is not limited to clicks, searches, sites you visit, things you buy, and your location (as determined by your IP address).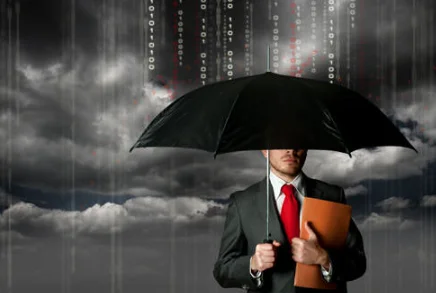 People who are worried about their privacy can safeguard their information from these corporations by clearing their browser's cookies or using the privacy mode, but these measures are insufficient. LSOs, commonly referred to as supercookies, give advertising businesses a means to monitor you even if you remove your cookies.
Flash cookies called LSOs offer higher tracking capabilities than regular cookies, but they can't be removed by the browser directly (though certain plugins can). Ad agencies are aware of your search terms, such as "learn English" or "marketing jobs." People who don't care about their privacy don't see anything wrong with being monitored, but the situation is actually rather dangerous (try replacing "learn English" with "take HIV medication" or "crack Windows" and see if you still feel the need to be worried).
Your information (online actions) would be completely in the sights of advertisers without Do Not Track.
DNT survey
A survey of DNT adopters was done by the Mozilla Foundation. Since DNT's was added to Firefox in 2013. Mozilla has witnessed a rise in user and industry usage of the privacy feature. According to the Mozilla Foundation, DNT adoption rates are now 8.6% for desktop users and 19% for mobile users.
More than 10,000 Firefox users from 140 different countries participated in a poll. According to the findings, 49% of users who had DNT turned on felt that their privacy was more protected; just 12% of those who had DNT off felt that their private was respected. (Extract from Mozilla blog)
How DNT will act
DNT will request that no one (even the initial party) trace you. Various third parties (ad networks, analytics firms, etc.) will attempt to learn about your behaviors when you visit a website. They will be informed that you do not wish to be tracked if DNT is activated in your browser. If the third party respects the DNT's system, it won't monitor you or put tracking cookies in your browser.
For instance, Softpedia.com is the first party and the Google Ad Network is the third party if you visit Softpedia.com and view advertisements from the Google network. Your browser will only ask the third party (in this case, Google Ad Network) not to monitor you if you have Do Not monitor activated. No changes will be made to Softpedia.com.
What DNT won't do
Ads won't stop with DNT. You will still see advertisements on websites, but they will be less behavioral and more general when you enable DNT. It won't prohibit first-parties like Google from tracking you when you visit their websites and use services like Gmail, Google Search, etc. Additionally, it won't prevent monitoring by social plugins that incorporate content or use controls from platforms like Twitter, Facebook, Google+, Pinterest, etc.
They will probably see themselves as "first party" and monitor people who have DNT enabled if they have an account with them. Additionally, DNT won't prevent organizations like Facebook Inc. from tracking their users through 'Like' buttons and other mechanisms.
Problems with DNT
An honor-based technological standard called DNT has been suggested. Once you enable the option, the third party won't continue to monitor you if the system is respected. This indicates that if it doesn't uphold the criteria, it will keep following you.
DNT is a completely voluntary initiative by the technology community, including the online advertising sector, site developers, and privacy activists. It is not supported by any governmental or legislative authority.
Although businesses have agreed to stop tailoring ads to people's browsing habits and to stop using the information for insurance, healthcare, or employment purposes. The information can still be used for 'market research' or 'product development' and is still accessible to law enforcement.
Additionally, users who don't want to be monitored must turn on DNT in every browser and device they use, including laptops, desktop computers, tablets, and smartphones.
Make DNT work for you
Do Not Track is presently supported by Mozilla Firefox, Safari, Internet Explorer, and Opera. Install the 'Keep My Opt-Out' Chrome extension if you're using it for the same purpose. Consider switching to a different browser if you currently use one that doesn't support DNT but would like to have the choice. In compatible browsers, Do Not Track is simple to enable. Check to see whether Do Not Track is functioning for you after enabling it (see Users section in right sidebar of the website).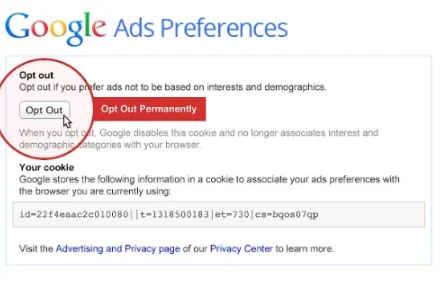 Before turning on DNT in your browser, remember to clear your cookies; otherwise, you won't see any benefits from doing so. You'll begin to see more generic advertisements rather than personalized and behavioral ads after you allow it. Your privacy is safer than ever if you keep tracking your online behavior.
Conclusion
Do Not Track is an essential privacy feature for us. But before our privacy is protected, businesses must respect and honor DNT, even if it provides us power. Although Mozilla is dedicated to making DNT a fully functional system. Users' privacy will remain in the hands of marketers until DNT is backed by the majority of businesses.
See more: click here